Am I the only one who think that Britney Spears looks a lot older than she really is? She's only 30 but she's got fold around her tired-looking eyes, I know everybody ages but for Britney Spears looks 40 when She's actually 30 is so weird...people at age 25 to 30 are commonly look the same..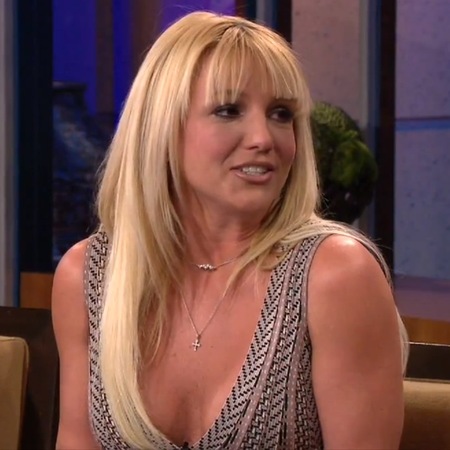 (Latest Pic' on Jay Leno Show, Look at her face, Fold and Old and Tired)
And Look at the way she talks in some interviews, so awkward, She used to be so funny and hillarious, she's a very laughable person, people used to love her not because of her talent, beauty or dance skill but also because of her sweet personality.. today, she's like a robot controlled by someone..
(Britney Spears Used To Be So Lovely)
Some people said that Britney Spears looks older because of drugs and some said because of genetic since her father also looks older that he is.. or it might be because of Justin Timberlake or Kevin Federline, well, as for me, all the bad things she's been through have taken its toll, That's what make She is today, I hope that Britney Spears get better and better everyday though...
Check this video out when Britney Spears was the funniest and sweetest person on earth..
IT's BRITNEY BITCH !!!